Starting a business can be both exciting and challenging, but owning a moving franchise with College HUNKS comes with lots of perks too. The moving market is currently valued at $19.4B, with moving businesses in the US seeing an average of over $1M in revenue a year. College HUNKS Hauling Junk & Moving is a consumer favorite that provides junk removal, donation pickups, and moving services. Our franchise is a unique brand that attracts customers of all demographics and benefits our franchise partners, too. 
Being Your Own Boss Means More Freedom 
Owning a moving franchise with College HUNKS means you'll be in business for yourself - never by yourself - as you benefit from our time-tested junk removal business plan and enjoy our ongoing support. It also means you'll have the freedom to make decisions on your own as you establish your franchise. Below are a few more perks: 
You Work for Your Own Bottom Line
As a franchisee, the money you'll earn is your own. You'll operate your own business and generate revenue from your customers. Once you have paid your expenses, like overhead costs and royalties, the remaining profits are yours to keep and reinvest in your business or use as personal income.
You Call the Shots
When you are your own boss as a franchisee, you have the ability to make decisions about how you run your business. This includes who to hire or what services you want to provide to your community. This level of control can allow you to tailor your business to meet the needs of your local market, potentially leading to greater success and profitability.
Create a Better Work-Life Balance
One of the most significant advantages of owning a moving franchise with College HUNKS is the flexibility it provides. As a franchise owner, you get to set your own schedule and work at your own pace. This means that you can choose to work full-time, part-time, or even seasonally, depending on your preferences and lifestyle. This flexibility allows you to potentially spend more time with your family or pursue other interests while still earning a steady income.
How College HUNKS Junk Removal and Moving Industry Franchise Helps You Enjoy the Benefits of Business Ownership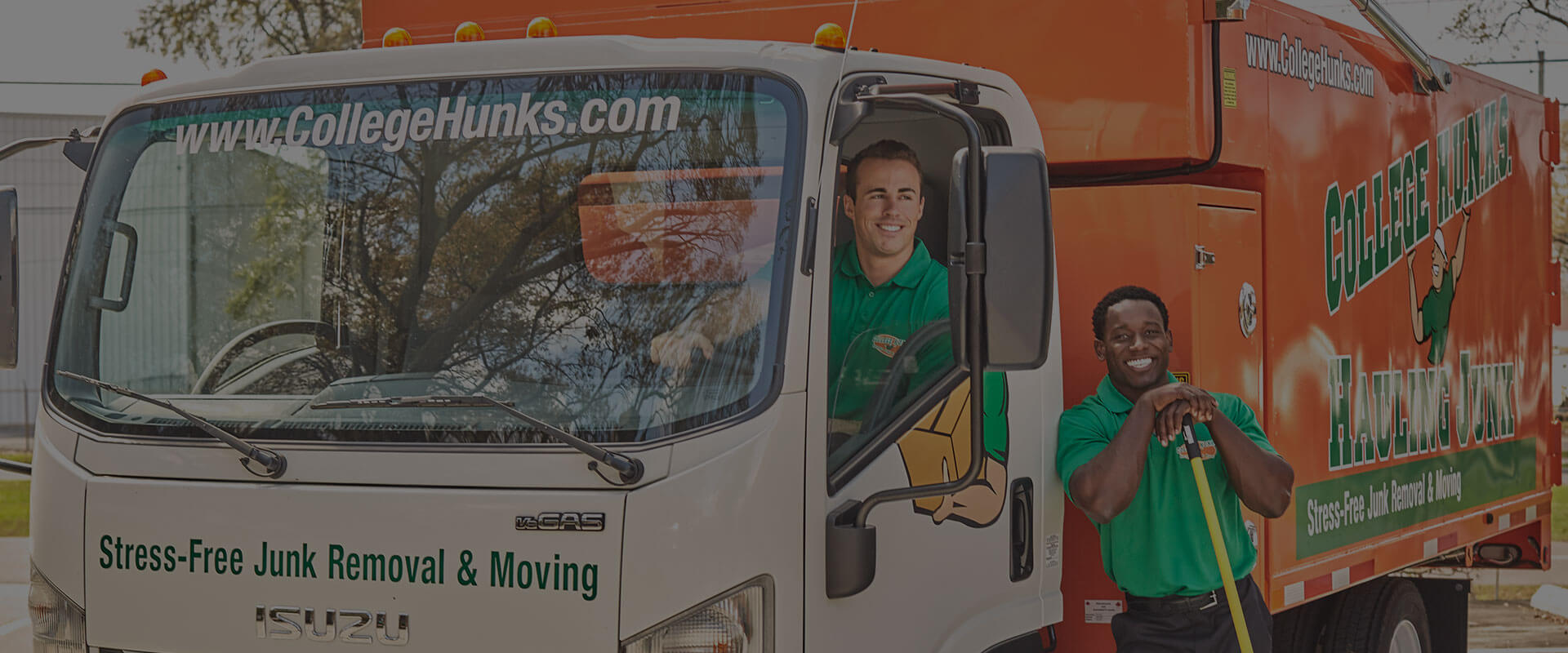 Enjoy Franchisor Support
Most franchisors provide initial training to help their franchise partners get started, but they may not always offer the support franchisees might need down the line. We provide our franchisees with comprehensive training, coaching, and ongoing support. Our extensive training program equips you with the knowledge and skills needed to run a successful franchise, streamline operations, improve efficiency, and reduce costs, which can ultimately increase your profits. You'll also have access to a robust franchisee network that offers guidance and support to new and less experienced franchise owners. 
Benefit from High Demand
Moving from one location to the next is something every person is likely to experience at least once in their lifetime, which means there's a consistent demand for moving services. Moving can often be a stressful experience; that's why College HUNKS offers various plans you can customize to fit your market. For instance, you can focus on the moving industry, make use of our junk removal business plan, or both, depending on what your customers require. 
Access a Diverse Client Base
Moving companies serve a diverse client base, including individuals, families, and businesses. This can provide opportunities for growth and diversification of revenue streams. With College HUNKS, you can leverage our reputation and credibility to attract more customers and grow your business. We've been in operation since 2003 and have established a strong and trusted brand name in the industry. 
Gain Higher Profit Margins
The overhead costs of our moving company are relatively low, as our franchise opportunity comes with access to established systems and processes and requires minimal staffing. As a result, you have the potential to enjoy higher profit margins and the ability to charge premium prices for specialized services like packing and storage. Plus, the moving industry has proven to be recession-proof, as people will continue to relocate regardless of economic conditions.
Owning a moving franchise with College HUNKS can be a rewarding experience. The flexibility, financial opportunities, and supportive community the company provides can help you build a successful business while enjoying the benefits of being your own boss. 
If you're considering starting your own business, why not become a College HUNKS franchisee? With us, you can take advantage of the booming moving and junk removal industry while offering a valuable suite of services to your community.
Want to learn more about College HUNKS Hauling Junk & Moving® franchise opportunities? Reach out to us today!